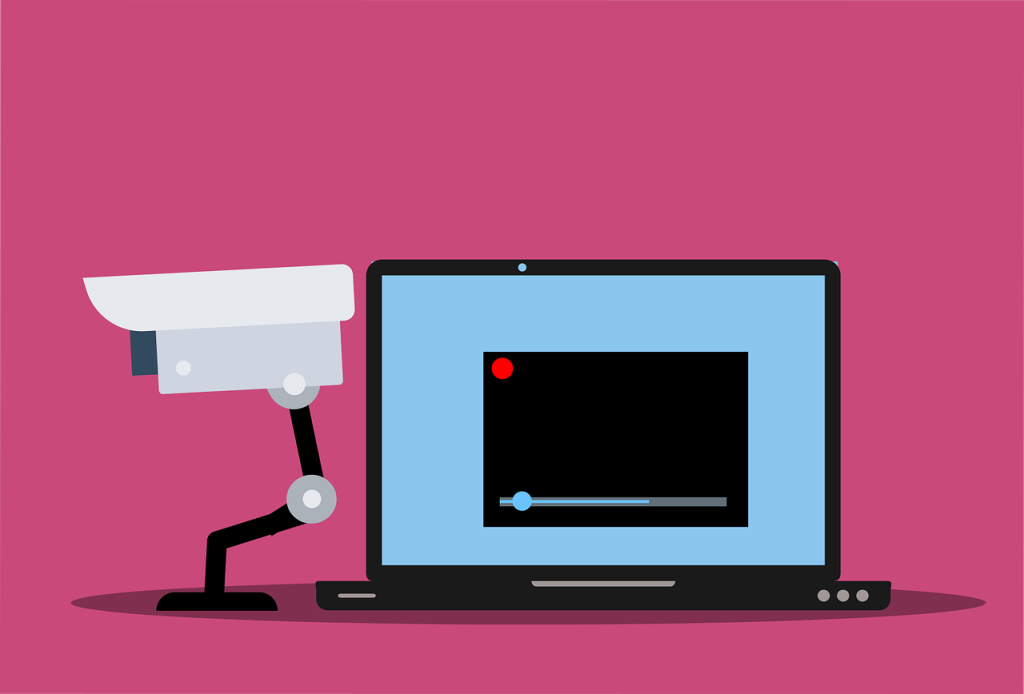 Webcam Models Need Proper Lighting
Apart from an excellent webcam, the right lighting setup plays a crucial role in the success of a webcam model. Proper lighting enhances the video quality, making your streams more appealing and inviting to viewers. Too little light can make your stream blurry and unattractive, while too harsh lighting can create unflattering shadows.
To achieve the best lighting setup:
Use natural light whenever possible. Natural light can help you achieve a more organic look.
Purchase a good ring light. Ring lights produce even and diffused light, perfect for webcam modeling.
Experiment with different lighting angles and positions. What works for one person may not work for another.
The Importance of Streaming Capabilities
As a webcam model, you will be streaming live videos, which requires a stable and fast internet connection. Without this, your streams may be interrupted, lag, or disconnect, resulting in a poor viewer experience.
To improve your streaming capabilities:
Invest in a high-speed, reliable internet connection.
Ensure your computer has enough processing power to handle the demands of live streaming.
Test your setup before you go live. This can help identify and rectify any potential issues.
Creating an Appealing Profile
Your profile is the first thing potential viewers will see when they come across your page. It should be engaging, professional, and accurately represent what you offer as a webcam model.
Tips to create an appealing profile:
Use high-quality photos and videos. These should be clear, well-lit, and visually appealing.
Write an engaging bio. Highlight your interests, the types of shows you offer, and any other relevant information.
Update regularly. Keep your content fresh and exciting by regularly updating your profile.
In addition to these essentials, things like an Amazon wishlist, a solid cosmetic routine, proper identification, a comfortable and appealing performance space, and a collection of accessories can all enhance your performance and appeal to a wider audience.
In summary, starting a career as a webcam model is straightforward, but requires some essential equipment, a professional approach, and a dedication to offering engaging and high-quality performances.
Essential Requirements for Aspiring Webcam Models
Importance of Proper Lighting for Webcam Models
In the realm of live cam shows, models' radiance is typically the outcome of good studio lights. Without the need for heavy investment in professional photography equipment, a simple setup consisting of two umbrella lights and ambient room lighting significantly enhances the video quality.
The Role of Streaming Capabilities in Webcam Modeling
High-speed Internet is critical for a webcam model. Any inconsistency in the connection or signal drops during a live show can negatively impact the model's profile. Investing in an excellent streaming Internet connection is therefore essential for success in this field.
Crafting an Appealing Profile for Webcam Models
Success as a webcam model also relies heavily on your online presence. Maintaining a strong profile and engaging with fans is key. A good profile consists of excellent photos and videos, a catchy cam name, and interesting profile details. Sharing your online life can create emotional bonds with viewers, resulting in more tips and gifts.
Photo Identification Requirement for Webcam Models
Registering with official webcam hosting sites necessitates a digital copy of your photo ID to verify that you are above the age of consent. Without this, it is impossible to legally livestream from a cam hosting site.
Choosing the Right Place to Perform as a Webcam Model
Whether the cam show takes place in the bedroom or elsewhere, privacy is paramount. The performance area should ideally be soundproof, have a lockable door, and be designed with a suitable backdrop, appropriate ambient lighting, and high-quality materials.
Importance of Accessories for Webcam Models
Starting with just a computer, Internet connection, and webcam may be enough initially, but expanding your repertoire with a collection of accessories will attract a more diverse audience. Useful accessories include sex toys, lubricants, props and costumes, a whiteboard for interaction, and even ambient music.
Key Takeaways for Beginning Webcam Models
Entering the world of webcam modeling may seem challenging initially, but with appropriate equipment, a captivating profile, a suitable performance space, and a collection of fun accessories, it becomes an attainable venture. Persistence and dedication to connecting with the audience are crucial to transforming casual viewers into loyal fans.